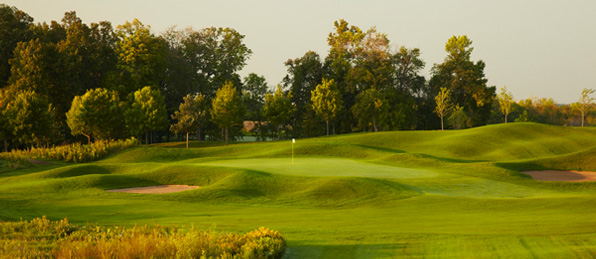 In response to COVID 19 and the governors declaration that golf courses remain closed, we are closed through April 10th. We will continue to update the website regarding our opening date.
Our online store will be closed starting Friday, March 27th.
This public golf course is considered one of the best in the Twin Cities. Designed by renowned golf course architect Arthur Hills, the Chaska Town Course sprawls over 285 acres of oak groves, open prairie and marshlands. Lush bent grass covers the playing area from tee box to green. Chaska Town Course is owned and operated by the City of Chaska. The St. Paul Pioneer Press, in reviewing the Town Course, confirmed it is a real gem. "Chaska has the feel of a Hazeltine spill-over course, tough enough to be used in conjunction with the nearby Hazeltine National for some big-time, big-field events that require more than one course." That vision became a reality for Chaska as Hazeltine National Golf Club and Chaska Town Course cohosted the National Amputee Tournament in 2003 and United States Amateur in 2006. Again, one of the top Public Golf Courses in Minneapolis.
Named Course of the Year...Minnesota Golf Association

Voted top 10 best Golf Courses in Minnesota...Golf Digest

Ranked 23rd Top 100 Municipal Golf Courses in the U.S...Golf Week

Rated Four and a Half Stars Best Places to Play...Golf Digest​​