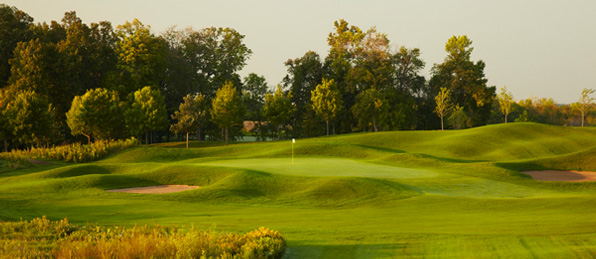 Chaska Town Course COVID-19 RULES
Our course is following state guidelines & CDC recommendations to keep our guests and employees safe. The below rules are in place to create social distancing and to remove contact points.
The following is a list of items we have done to provide a contact-free experience:
Tee Times:
Tee times may be booked 10 days in advance online and 7 days in advance over the phone.

Tee times are no longer prepaid. Tee times will be paid for at the golf course.

Tee times are spaced out to 10 minute intervals.
The Golf Shop is now open with the following restrictions:
Maximum of 4 people in the golf shop at one time.

All customers must stay at least 6 feet apart while in the golf shop.

If you WOULD NOT like to enter the golf shop, you may call 952-443-3748 to pay over the phone.

Credit or Debit card payment only until further notice. Credit card terminals will be sanitized following each transaction.
Golf Carts:
Both riding carts and push carts are now available to rent.

Maximum of one rider per golf cart. (People living in the same household may ride together)

Carts are on a first-come, first serve basis. Carts may not be reserved.

All carts will be thoroughly sanitized after each use and removed of all contact points (Tees, scorecards, pencils, sand bottles, coolers)
Golf Course:
Practice Facilities
The driving range is now open!

To eliminate contact, we will not be using the range machine.

Range balls may be purchased and picked up in the golf shop.

The chipping green and putting green will remain closed to the public until further notice.
Following is an example of how tee times will work:
8:00 AM tee time "on the Tee"

8:10 AM tee time "staged on the putting green"

8:20 AM tee time "checking in and staging on the putting green"

At 8:10 the group on the putting green goes to the tee and the group staging at the clubhouse goes to the putting green. Now the next group scheduled for 8:30 can check in go to the putting green. If you arrive early, you must wait in the parking lot unless you plan on using the driving range.
REMINDERS:
Oak 19 Bar an Restaurant will NOT be open until June 1st. Please plan accordingly as there will be nothing for sale from the Restaurant side and there will be NO water coolers on the golf course.
Stay Home if you feel sick in any way.

Please do not come to the clubhouse area until 20 minutes prior to your tee off time to prevent crowding.

Do not TOUCH flagstick
Stay at least 6 feet apart from others at all times.

Do not touch other players clubs or golf balls.

Do not congregate in the parking lot.
Please bring hand sanitizer and sanitize hands before and after your round.
Gift Cards are available. Click here to purchase.
This public golf course is considered one of the best in the Twin Cities. Designed by renowned golf course architect Arthur Hills, the Chaska Town Course sprawls over 285 acres of oak groves, open prairie and marshlands. Lush bent grass covers the playing area from tee box to green. Chaska Town Course is owned and operated by the City of Chaska. The St. Paul Pioneer Press, in reviewing the Town Course, confirmed it is a real gem. "Chaska has the feel of a Hazeltine spill-over course, tough enough to be used in conjunction with the nearby Hazeltine National for some big-time, big-field events that require more than one course." That vision became a reality for Chaska as Hazeltine National Golf Club and Chaska Town Course cohosted the National Amputee Tournament in 2003 and United States Amateur in 2006. Again, one of the top Public Golf Courses in Minneapolis.
Named Course of the Year...Minnesota Golf Association

Voted top 10 best Golf Courses in Minnesota...Golf Digest

Ranked 23rd Top 100 Municipal Golf Courses in the U.S...Golf Week

Rated Four and a Half Stars Best Places to Play...Golf Digest​​