Eric Chiles – PGA Director of Instruction
2013 Minnesota PGA Section Teacher of the Year.
Money Back Guarantee If you are not completely satisfied at the end of your instruction with Eric, he offers a 100% money back guarantee on every lesson he gives!
Eric Chiles graduated from Ferris State University in Big Rapids, Michigan where he received his Bachelors in Marketing with a minor in Professional Golf Management in 1997. He was elected for Class A PGA Membership in January 2000 and has 20 years of experience as a professional instructor. Eric came to the Chaska Town Course from the ESPN Golf Schools (2003-2009) and was the Director of Instruction at The Wilds Golf Club from 2000 to 2006. He is trained in many of the most up-to-date instructional methods directly from Hank Haney - while working with ESPN Golf Schools. Eric is also one of small group of instructors in Minnesota with experience using Trackman technology.
Eric has an enjoyable approach to instruction and has experience with golfers of all levels. His teaching philosophy is to make golf instruction easy to understand and fun, while getting the student immediate results and improvements in their ball-flight within minutes.
If you believe that "seeing is believing" and you desire video with your lessons, Eric has just what you are looking for with his 210 frames per second, high speed Casio video camera and V1 golf analysis software.
Eric continues to play professionally in Minnesota Section Events and was ranked 8th in the 2013 Minnesota PGA Player of the Year Points List. His low round is 62, with 0 career holes in one.
Chad D. Weise - PGA Golf Professional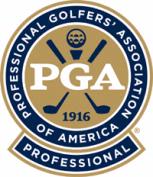 Chad Weise returns in 2018 for his 11th year at The Chaska Town Course. Originally from Maple Grove, Chad holds a BA degree in Psychology from St. Cloud State University, and he received his Class A PGA Member status in 2010. His playing career includes multiple State Open appearances and a Top 5 Finish in the Minnesota Section Championship. He has 15 years experience teaching players of all ages and abilities. His teaching approach will help you understand YOUR swing which will allow you to practice more effectively: often the biggest reward can be very simple! Chad is passionate about the game and has an appreciation for the challenges and enjoyment it continues to provide.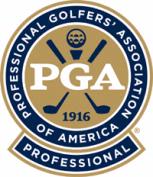 Derek Helstrom - PGA Golf Professional
This is Derek's 11th year at the Chaska Town Course. Derek is a graduate of The Professional Golfer's Career College, a premier golf management school in Temecula, CA. Derek was elected a Class A PGA Member in February 2014 and has 11 years of teaching experience. He enjoys improving his students through the following techniques: Goal setting, basic fundamentals, drills, flexibility and course management.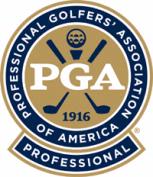 Tyler Grove - PGA Apprentice Golf Professional
This is Tyler's 4th year at the Chaska Town Course. Tyler holds a BS degree in Golf Enterprise Management from the University of Wisconsin- Stout, where he competed on the golf team. Tyler is currently working through the PGA PGM Program and has 4 years of teaching experience. His lessons focus on building solid foundations, identifying areas of improvement and designing plans to assure you achieve your goals for game improvement. Tyler's goal is to help you play better golf and enjoy the game, not just improve your swing.